First Holy Communion
Posted by NoarlungaSeaford Catholic Parish on 28 April 2021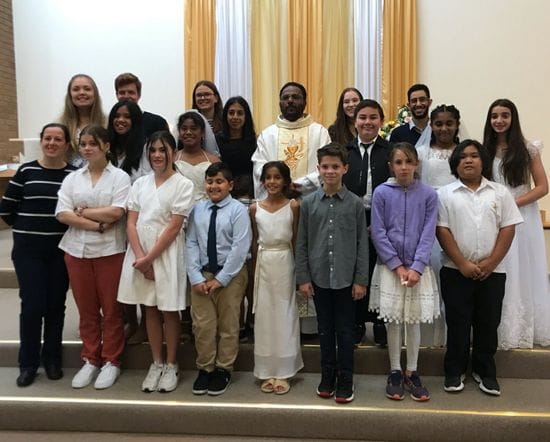 Thirteen of our children received the Sacrament of Holy Communion on Sunday, 25th April 2021, at St. Luke's Church, Noarlunga. It is a sacrament that completes the process of Christian initiation, begun in Baptism and Confirmation.
It was a joyous day in their lives.
"May you always feel the warmth of His love,
the strength of His guidance and
the reassurance of His protection."
God Bless.
Author:
NoarlungaSeaford Catholic Parish