Craft Group
Posted by NoarlungaSeaford Catholic Parish on 12 May 2021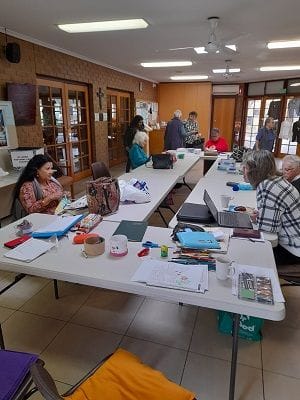 The Craft Group
The Group meet every Wednesday from 10.00am to 3.00pm at St. Luke's Church, Noarlunga.
A small entry fee is charged to cover costs incurred.
$2.50 for 1/2 day between the hours of 10.00am and 12.00 noon
$4.00 for a full day from 10.00am to 3.00pm
A two course meal is also prepared and provided at a minimal cost of $6.00. You can also bring your own lunch.
In addition to doing craft work, there is also a trading table and all proceeds from the sale of items go to East Timor.
All are welcome to join the group. Bring your craft and enjoy friendly company.
Author:
NoarlungaSeaford Catholic Parish